BECOME A STAR
PIGGYBANK®FUN
d

MANAGER™
Join OINK!'s fab business game, the
PIGGYBANK® Fantasy Stock Exchange™
supported in real time by the
London Stock Exchange!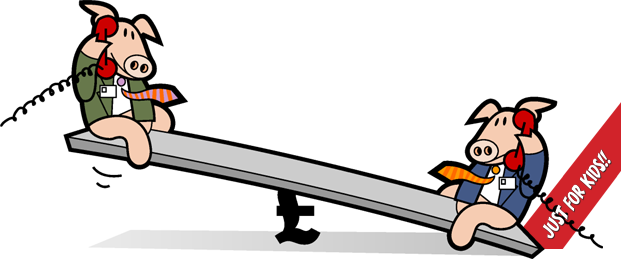 REGISTER FREE
TO PLAY & WIN!

Top Trader Wins
£250 Voucher

Four runners up get
fab PIGGYBANK® prizes!

TOP TRADERS
Track Your Share News

BBC Business News

Budget 2017: Stagnant earnings forecast 'astonishing' (Thu, 23 Nov 2017 14:22:30 GMT)
The UK is in danger of losing almost 20 years of earnings growth, warns an independent economic think tank.

British Gas owner Centrica warns about poor trading (Thu, 23 Nov 2017 17:30:32 GMT)
Shares in the owner of British Gas sink 17% after a warning about profits and loss of customers.

Bank of England pays male staff a quarter more than women (Thu, 23 Nov 2017 16:18:33 GMT)
Male staff at the UK's central bank are paid almost a quarter more than their female counterparts.

Apprenticeship numbers fall by 59% after levy imposed (Thu, 23 Nov 2017 16:23:46 GMT)
The number of new apprenticeships falls by 59% after the introduction of levy on big firms.

UK economy faces 'longest fall in living standards in 60 years' (Thu, 23 Nov 2017 13:02:02 GMT)
A think tank says the squeeze on incomes will last longer than that which followed the post-2008 crash.

Christmas fraud: Mobiles and clothes top presents targeted (Thu, 23 Nov 2017 01:39:53 GMT)
Watch out for fake Yeezy trainers, celebrity make-up and fitness watches, police warn.

Ultra-fast £190m broadband fund up for grabs (Thu, 23 Nov 2017 14:06:07 GMT)
Public bodies will be able to apply for a share of the cash to help roll out full fibre broadband.

UK car production rises in October (Thu, 23 Nov 2017 08:54:16 GMT)
Vehicle output rises as a result of higher exports, but production for the domestic market falls again.

Mitsubishi division falsified some product data (Thu, 23 Nov 2017 14:43:22 GMT)
The Japanese conglomerate's materials subsidiary admits falsifying data about some rubber products.

Budget 2017: What does the stamp duty change mean? (Wed, 22 Nov 2017 23:05:14 GMT)
People buying a first home worth up to £300,000 will pay no stamp duty, the Chancellor announces.

Budget 2017: Philip Hammond hopes to prove grim forecasts wrong (Thu, 23 Nov 2017 14:34:42 GMT)
The chancellor defends his record as a long squeeze on people's living standards is predicted.

FTSE 100 slips as Centrica shares plunge (Thu, 23 Nov 2017 17:08:13 GMT)
Shares in British Gas owner Centrica plunge as it warns on profits and loses thousands of customers.

The diesel car tax change explained (Wed, 22 Nov 2017 16:31:58 GMT)
New diesel cars face a tax rise, but "white van man" will not be affected, chancellor says

Budget 2017: Why is white cider being taxed more? (Wed, 22 Nov 2017 17:29:16 GMT)
For most drinkers the Budget was good news, but tax on the cheapest cider is going up.

Zimbabwe needs immediate economic reforms, warns IMF (Thu, 23 Nov 2017 11:07:54 GMT)
Government spending and foreign debt are too high and Zimbabwe needs structural reform, the IMF says.

UK set for worst pay squeeze 'since 19th century' (Thu, 23 Nov 2017 14:04:55 GMT)
Wages are forecast to remain below pre-financial crisis levels until the early 2020s, according to IFS director Paul Johnson.

Brazil's women-only ride sharing apps (Thu, 23 Nov 2017 11:50:19 GMT)
In Brazil, ride sharing apps aimed exclusively at women - with women drivers - are taking off fast.

Budget 2017: Four key points to note (Wed, 22 Nov 2017 15:26:52 GMT)
Budget 2017: The BBC's Kamal Ahmed says there are four key points to note.

Budget 2017: May hands cough sweets to Hammond (Wed, 22 Nov 2017 13:06:37 GMT)
The chancellor may be trying to shake-off his 'Spreadsheet Phil' moniker with a few gags in his Budget speech.

Hammond opens his 2017 Budget speech on UK economy (Wed, 22 Nov 2017 13:02:40 GMT)
The government will "express its resolve to look forwards not backwards", Philip Hammond says.

Budget 2017: Hammond on drink, tobacco and travel taxes (Wed, 22 Nov 2017 15:11:50 GMT)
Cigarettes and some ciders will be taxed more, but duty has been frozen on other drinks, fuel, and airline taxes.

Budget 2017: Hammond end stamp duty for first-time buyers (Wed, 22 Nov 2017 14:02:04 GMT)
The chancellor abolishes stamp duty on homes under £300,000 to help first-time buyers.

UK government must offer clarity and certainty (Wed, 22 Nov 2017 01:00:51 GMT)
George Osborne's former chief of staff says the government must salve concerns about the UK economy.

Russian Fancy Bear hackers' UK link revealed (Thu, 23 Nov 2017 17:00:43 GMT)
When notorious Russian hackers hired servers from a UK-registered company, they left a trove of clues.

Cardiff-based Ticketline (UK) placed into liquidation (Thu, 23 Nov 2017 16:56:59 GMT)
Customers urged to contact their credit card company to see if they are eligible for a refund.

Zebras not unicorns (Thu, 23 Nov 2017 00:16:33 GMT)
A new movement calls for tech investors to back more start-ups led by women and people from ethnic minorities.

Valuable commodity (Thu, 23 Nov 2017 00:10:15 GMT)
How a handful of countries on three different continents drive the international trade in playing talent.

Cod story (Wed, 22 Nov 2017 00:21:48 GMT)
How an Icelandic firm called Marel became one of the world's largest manufacturers of food processing machinery.

Ethics builders (Wed, 22 Nov 2017 00:27:40 GMT)
A degree course teaches New York property developers to think of more than money.

Can't programme? (Tue, 21 Nov 2017 00:40:13 GMT)
After creating her own app without knowing how to programme, Tara Reed is teaching others to do the same.
Post your results on Twitter & Facebook!